Make the most of fall activities in Eureka Springs with local biking, hiking, events and festivals, motorcycle drives, and shopping.
Hiking
For the slow-n-easy hiker, there are so many trails in Eureka Springs' local network you will find perfect.  For others who like more of a challenge, there are hiking and mountain biking trails that will allow more memorable thrills.  Many urban trails wind behind the old Victorian homes and buildings following the stone laid pathways. Learn More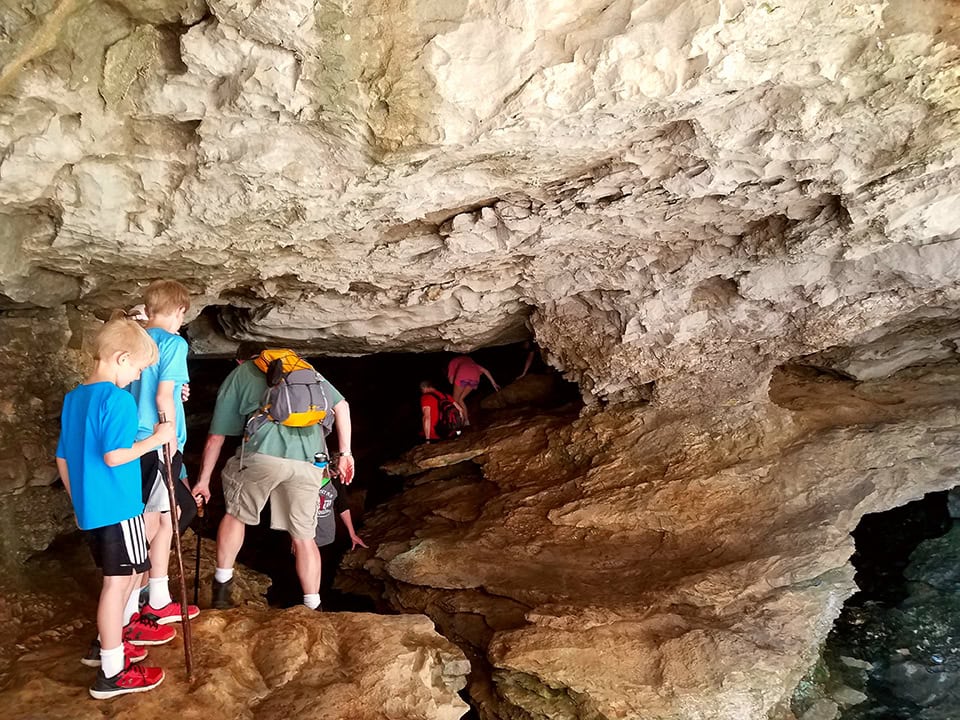 Events
Events and Festivals
Fall means football and the Arkansas Razorbacks, but it also means War Eagle Craft Fair, Folk Festival, The Antique Automobile Festival, VW weekend and so many more events, festivals, and fall activities in Eureka Springs. Learn More
Attractions
The Great Passion Play is performed in a vast outdoor theater and is on everyone's list.  The last week of Jesus' life on earth is performed by a huge cast and features ample, open-air seating for compliant social distancing.  Other well-known attractions, like the Intrigue Theatre and Crescent Hotel Ghost Tour, are perfect as the temperature creates both thrill and chill.
Fall Foliage
Scenic Drives
Rushing rivers, pristine woodlands, and funky small towns fill Northwest Arkansas with endless roadside interests. Of course, Eureka Springs is the epitome of a funky town so don't pass up a chance to stay over and explore this town a little longer. Discover what downtown Eureka Springs has to offer and find some of the top outdoor locations in the area.
Fall Motorcycle Rides
Every September, motorcycle enthusiasts converge on Northwest Arkansas for the annual Bikes, Blues, and BBQ event. Come a little early and spend a day or two in Eureka Springs, a central location for some of the best rides in Arkansas! Learn more
Dining & Shopping
Great Dining
Eureka Springs does not have a bad restaurant.  Passionately chef-owned and operated, the many small eateries are up and down the streets.  In a town of 2,000 residents, there are 115 restaurants offering fares from food trucks to fine dining.
Shopping
A trip to Eureka Springs would not be complete without strolling through downtown visiting local, unique, non-chain stores, shops, and galleries.
Use #EurekaSprings and we'll feature your trip!