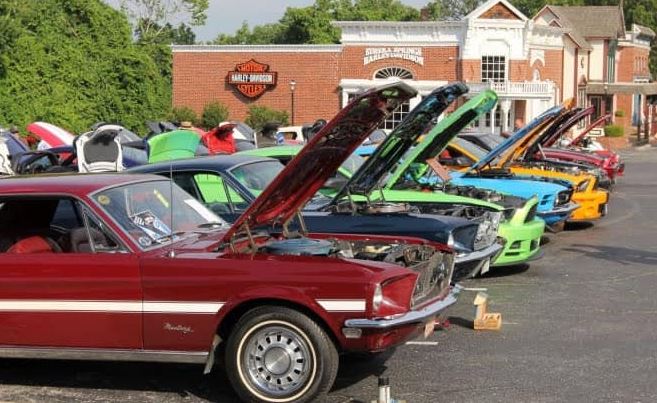 Ford & Shelby Mustang Car Show in Eureka Springs
Mark your calendars for the Largest All Ford/Shelby & Mustang event in the State of Arkansas.
The 2023 Eureka Springs Thunder on the Mountain June 22nd-25th.
This event will showcase Mustangs of every model, every year, customized, stock and whatever else you can do to a Mustang to make it unique. Even though we advertise this as a Mustang event, we are also including any Ford, Lincoln or Mercury product who wishes to participate.  This event will be a jam packed weekend of different activities ranging from road rallies, cruise in, car show, cruise to a parade and more.
Car show will be at Pine Mountain Village, 2075 E Van Buren, Eureka Springs, AR from 8am-3pm June 24th
Total entries limited to 350 vehicles.