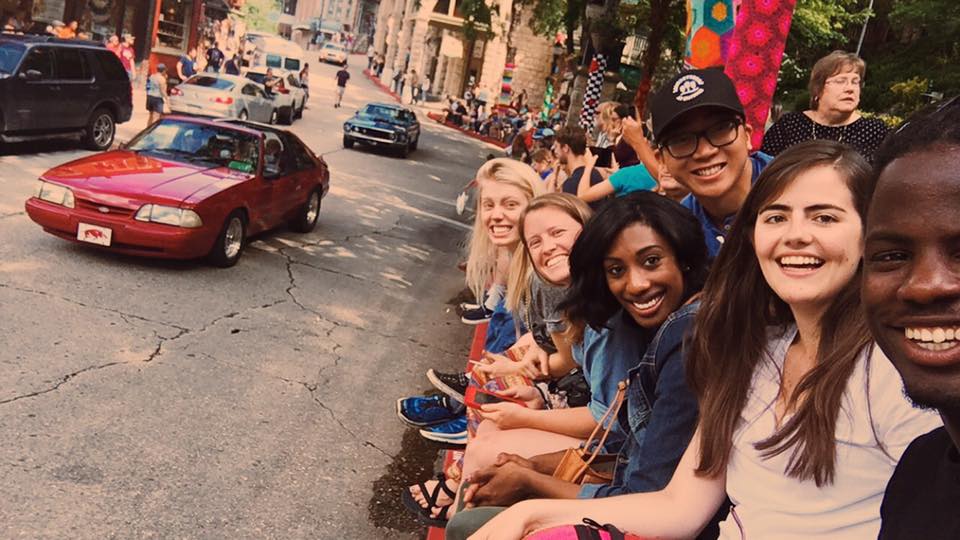 It's the weekend and you have already planned to put off studying until Sunday evening. It's beautiful and bright outside and everyone keeps texting you to see what your weekend plans involve…anything outside and less than a tank of gas away right??
Look no further! Eureka Springs is a short and stunning hour drive northeast of Fayetteville. 
On your drive over stop and check out Turpentine Creek a refuge for cats both big and small. 
On the north side of town, you will find Lake Leatherwood, AKA the perfect spot for all things outdoors: hammocking, camping, fishing, hiking, biking, taking natural light selfies, etc. 
In the midst of Eureka, you can find zip lining! 300 feet above the forest ground and spanning over 2,000 feet, a thrilling canopy tour awaits. Perfect for small groups this tour lasts two hours.
When you stop for lunch in town and as you check out all the funky stores, take some time to walk to all the natural springs, click here for a trail. Several restaurants in town are even built around the springs and little caves. 
So, you check out Lake Leatherwood in the morning or maybe you opt for zip lining, you then stop for a late bite-to-eat in town and take some time to look around. It's early evening and time for you to check out the elk feeding between Ponca and Boxley along the Buffalo river. With the sunset casting it's magical evening colors this provides the perfect photo opt to capture the best day out you've had in a long time!
 All within an hour of Fayetteville and you had no idea! So, text your friends back and let them know you have a plan everyone will love.