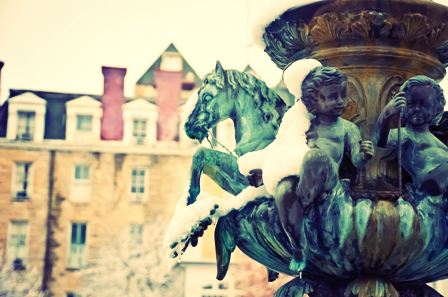 Eureka Springs Winter Getaway
Here are three reasons Eureka Springs is the perfect place to getaway in the winter season!
#1 Relax 
Soft robes, warm saunas, and professional spa services are waiting for you in Eureka Springs. Winter can be harsh…take some time to care for yourself (and your loved ones) with a day in the spa. Customized massage services will help you relax and rejuvenate. Find your calm space in one of Eureka Springs' Spas (New Moon Spa and Spa 1905 are open year-round). Soak in a hot tub with a view of the Ozark Mountains (Spa 1905) or try the Hot Pool at the Crescent.  At New Moon reserve the studio to enjoy some food and drinks while you chill out for the day with your girlfriends in between services (New Moon Spa).
#2 Explore… 
… the springs. Eureka Springs is home to dozens of natural springs. Tucked into the mountains, many of the springs have a rich history and have an historical plaque that includes historic photographs and stories of the people that pioneered this unique little town. Take a guided walking tour (Downtown-N-Underground ) or ride ( the Eureka Springs Trolley)
… the paths and parks. Winding trails, small lakes and pocket parks traverse the inspiring landscape. Take a walk and be on the look out for a stack of stairs or shrouded but worn footpath that will lead you to discover some of the most tranquil and beautiful spots in Eureka Springs outdoors. 
… the shops. Unique and independently owned stores line the streets of downtown Eureka Springs. These are not your typical shops so take the time to walk in and look around. You never know what you will find when you shop Eureka Springs.
… Eureka's nightlife. Sip something new at one of Eureka Springs Restaurants or pubs [savor an obscure wine (Stonehouse), try wine on tap (Grotto), belly up to a local brew (Brews), or explore the world of Scotch (Rogues Manor)]. Dance the night away (Missy's White Rabbit Lounge) at one of Eureka's bars or just observe the local wildlife (Chelsea's).
#3 Reconnect 
The holidays and school breaks mean more time with family. This may be a great time to bring everyone together. Make reservations at one of Eureka Springs accommodations and focus on spending quality time with the whole family. Let the professionals worry about cleaning up after everyone. Choose lodging with beautiful public spaces (like the 1886 Crescent Hotel or one of the properties like the Manor in Crescent Park). Dine in your favorite Eureka Springs restaurants and you won't even have to worry about the dishes. Fun activities for the whole family are everywhere in Eureka Springs. Hunt for ghosts in America's Most Haunted Hotel (Crescent Hotel Ghost Tours) , see amazing wildlife (see winter cats and other wild things to do), and land at Jack Rabbett's Whisky Bar for a warm up before bed.
Because winter means more family time…you may want to escape the family for aquick getaway. Eurek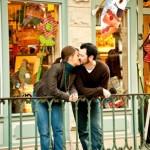 a Springs has you covered. See reasons #1 & #2!
Find Places to Stay with the best rates and special offers to book your Extraordinary Eureka Springs Winter Getaway now!
Get ideas for things to do in Eureka Springs! Plan for upcoming Eureka Springs events. Get online tickets to Eureka Springs Attractions. Explore outdoor Eureka Springs for every season!