A SENIOR PREPARES FOR A FABULOUS FALL VACATION….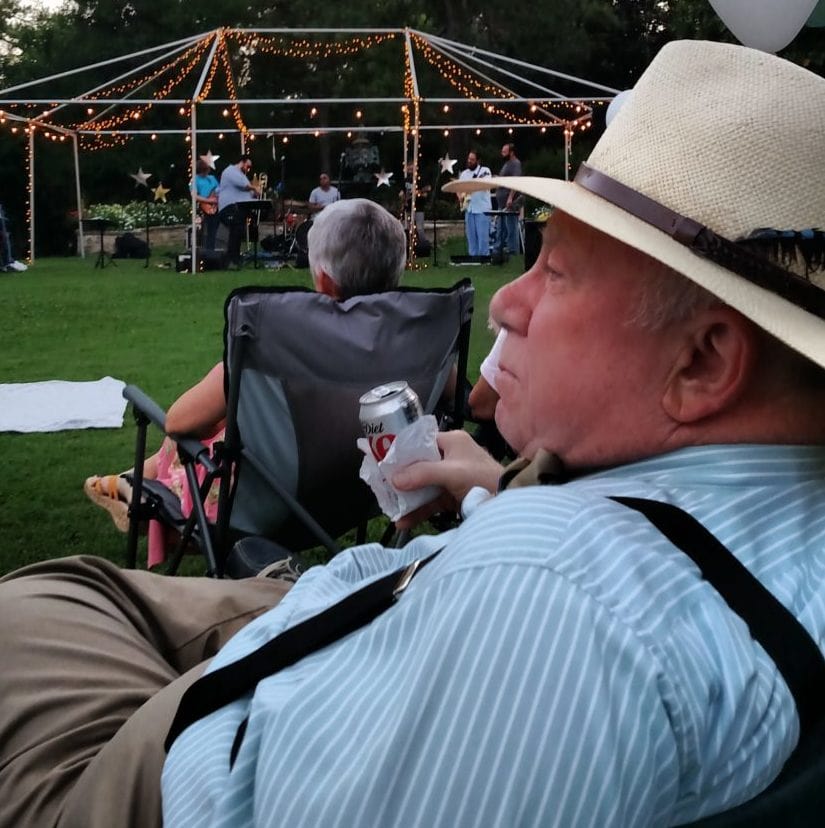 As a traveling senior, I can attest that in this crazy time in which we are now living, we often look for an escape.  One of the pleasures is looking ahead and planning for that escape, wanting one that is extraordinary… and safe.
For me, I want a destination that is not a megalopolis.  I want a community that has shown it can carefully and responsibly welcome seniors like me.  I want a place that has a lot to do in an uncrowded environment.  I want a quaint village that feels as comfortable as my own home.  I want a locale where I can refresh mind, body and spirit.  I have found that such a place is Eureka Springs, located in the Arkansas Ozarks.
Since I like to travel when the temperatures are not in the triple digits, I plan to visit this longtime tested, small-town America resort destination during its peak season of fall.  It's cooler, the leaves are beginning to take on their fiery hue; the perfect time to enjoy the open spaces in which this village sits.  My research shows those open spaces include:
>Urban Hiking & Mountain Biking Trails… I'm a slow-n-easy hiker so many trails in Eureka Springs' local network will be perfect for me.  Others who like more of a challenge, there are hiking and mountain biking trails that will allow more memorable thrills.  Personally, I like to go out hiking early morning or late afternoon to catch a sunrise or sunset.  Many urban trails wind behind the old Victorian homes and buildings following the stone laid pathways.  These will allow me to take great pictures for me to share online.
>Fishing and Floating… If only just to enjoy the beauty from the shorelines from such "in town" places as Black Bass Lake and Lake Leatherwood, or the "big waters" of Beaver and Table Rock lakes just on the outskirts will be perfect for unwinding.  I'll bring my fishin' pole with me so I can chunk lures from the shorelines.  Maybe this is the year I'll rent a boat or secure a guide to do some serious fishing.  Others who tote a kayak or a canoe on their fall vacation can float down the White, Kings and Buffalo Rivers.  (By the way, i hear tell there's great trout fishing just below Beaver Dam!)
>Great Dining… I have yet to hear of a bad restaurant in Eureka Springs.  It's nice to know that many around town -practicing responsibility- offer outdoor seating.  Others, I have learned, offer social distancing indoor seating which will let me breathe easy while enjoying great food.   
>Attractions… The Great Passion Play is performed in a vast outdoor theater and is on my list.  The last week of Jesus' life on earth is performed by a huge cast and features ample, open-air seating for compliant social distancing.  Other well-known attractions, like the Intrigue Theatre and Crescent Hotel Ghost Tour, are now limiting the size of their audiences/tours with masks and/or proper spacing required.
>Shopping… I understand that my trip to Eureka Springs would not be complete without me strolling through downtown sticking my head (and my credit cards) into local, unique, non-chain stores, shops and galleries.  Since the town has enacted a "must wear a mask" ordinance, I will wear my mask both while walking along the sidewalks and when entering local businesses.  Again, this offers me a comforting sense of safety.
Since this year, like in years past, fall will prove to be the most popular season for seniors like me to travel to Eureka Springs. I am planning early to ensure ideal lodging availability on my preferred dates.   I am very impressed to learn that many of the places to stay in Eureka Springs are embracing careful and responsible COVID-19 protocols.  With these safety measures in place, it adds to my peace of mind, ergo the reason I've chosen Eureka Springs for a fall visit.  In fact, two of the town's landmark hotels, the 1905 Basin Park Hotel in downtown and the 1886 Crescent Hotel & Spa on the Historic Loop, have been recognized recently for their attentive cleaning and safety protocols.  
Maybe I'll see you this fall in Eureka Springs.  I may not get to shake your hand, but I'll wave… and please know that I am smiling behind my mask!