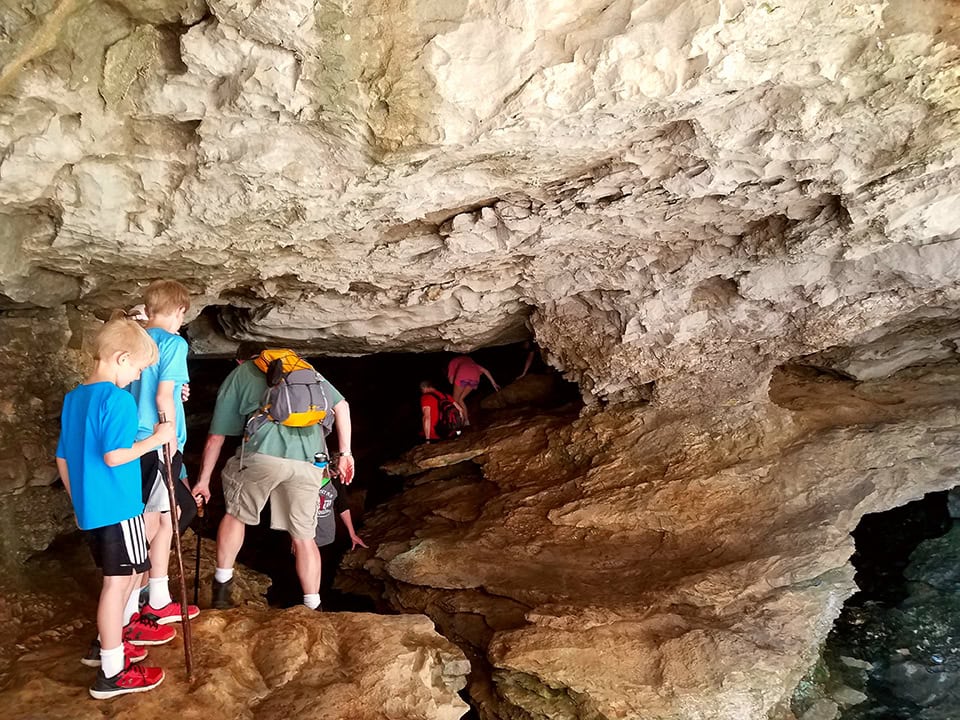 Caves
Basin Spring Bluff Shelter
Rockhouse Cave (civil war cave)
Cave Spring
Grotto Spring
Onyx Cave
Ghost Signs
The Business may not still be around, but their old signs remain! Look for their faded remains on buildings all around downtown.
Ripley's Believe It Or Not
Eureka Springs was a favorite in this illustrated newspaper feature! Can YOU find them all?
One building with five addresses
Seven story hotel with a ground floor entrance on each floor.
Church you enter through the bell tower.
Up, Down & Over
Always a walking town, early residents & visitors welcomed easier ways to get up the steep mountains across the hollows.  Some of these stairways are still open city streets!
Basin Spring Bath House bridge
Wooden boardwalk sidewalk
Tibbs Alley stairway
Basin Spring Avenue stairways
Sweet Spring/Harding Springs stairs and trails
Jacob's Ladder (climbs five streets)
East Mountain Overlook. It's a hike, but a great view!
The Springs
This is the "Town That Water Built!" Since the beginning our springs have lured those seeking health.  In a very early conservation effort, the areas around the important springs were set aside for public use.  Today the springs are sweet pocket parks – each one different.
Sweet Spring
Harding Spring
Crescent Spring (located by Carnegie Library)
Little Eureka Springs
Gladd Spring (flows inside store at 104 N. Main)
Magnetic Spring (located on Magnetic road)
Stroll, Skate, Swing
Walk The Loop – a popular three mile trek all around the Upper Historic Loop, through downtown, with Benton Street as the cut up (or down.)
North Main Street – a flat walk on a less dense commercial street with more open views of the natural bluffs lining both sides of the valley and Leatherwood Creek.  Nice mix of galleries, art studios, restaurants, and shops.
"The Boulevard" – the fancy "silk stockings" residential neighborhood.  Be sure to look down as you walk the east side…
Upper Loop – the ridge above downtown with an eclectic mix of businesses and residences running from the Crescent Hotel to US Highway 62.
Steele/Douglas Loop – a pleasant natural trek dotted with springs, bluffs and an interesting variety of homes.
Harmon Park – note the old log gateway entrance to the old Summer Auditorium.  Park offers free Dreamland Skate Park; children's playground, picnic areas.