Ride the famous Pig Trail. 
After a day on the road, Eureka Springs Downtown is the best place for bikers to kick off their boots. Located at the top of the Pig Trail, Eureka Springs is a hub for 5 of the best rides through the Ozarks. Ride by day and relax at night with live music at The Balcony Restaurant and Bar overlooking Basin Spring Park or one of many other local watering holes that keeps downtown lively.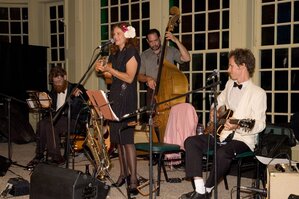 Whether you prefer a room or suite, Eureka Springs hotels like the historic Grand Central Hotel, the 1886 Crescent Hotel and Basin Park Hotel are located within walking distance of all of the fun.
Sore muscles? Try a massage at New Moon Spa or Serenity Spa.
Tip: Often times there are discounts or free gifts for New Moon Spa with overnight reservations at the Crescent Hotel. CHECK FOR HOT DEALS!  If you are a guest at the hotel, getting to the spa is just a few steps from your room. If you are staying at the Basin Park Hotel downtown consider making an appointment at Serentity Spa for the same convenience!
After all, it is all about the best rides. Find the best Eureka Springs Motorcycle Rides!

Get ready for some scenic curves … Ride the Pig Trail Now!
See elk graze and visit the historic Boxley Valley on the Jasper Ride!
Get great deals on overnight Eureka Spring lodging.