Post from 2019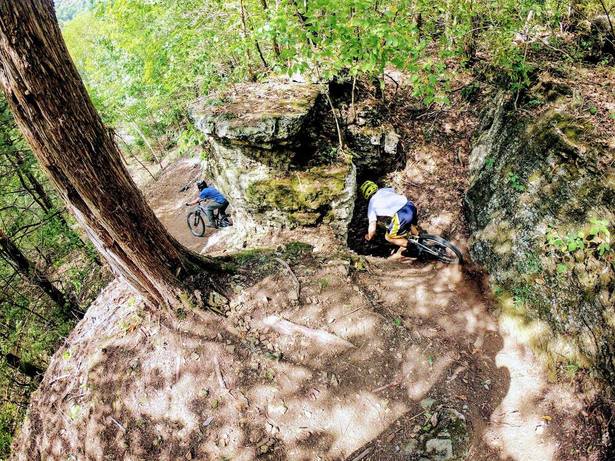 The Dirt Church Festival is a family friendly MTB festival weekend. 
Saturday April 13th – 8:30 AM
*First 50 racers to register will get a free t-shirt*
Entry includes 1 meal ticket per race day.
Contact Kelsie Scott 214-399-9679 to make reservations.
We will have three timed events: cross country, harescramble, and a gravity stage race. We will also have "just for fun" events, inflatables for the kids, lawn games, and food!  Courses will be released the weekend before the race.
Great Passion Play Mountain Bike Trail Descriptions
Cross country-A classic cross country style race. The mileage will increase with each category. This course includes plenty of elevation change to keep your heart pumping! This race will be held on Sunday.
Gravity stage race- This event will be similar to the structure of an enduro, but instead of being a lengthy amount of mileage, you will just head to the start of each stage and take your run. These will be shorter downhill runs. This is the one race that will be split into both days. We will have two stages each day. The fastest combined time wins!
Harescramble- This event is for the toughest of the tough! It will be a 5-7 mile loop of the toughest trail at the passion play! Consisting of almost all black trail, you will ascend and descend technical trails at race pace. This race will be held on Saturday.
The cost will be $28 per race or $75 of all three. We will have awards for the top three omnium riders in each category using a point system.  Proceeds from this event will be donated to The Great Passion Play for upkeep of the property and trail maintenance
Special Lodging Rates:
Crescent Hotel Partner Rate – Book Now
Basin Park Hotel – Two Wheels Great Deals – Book Now