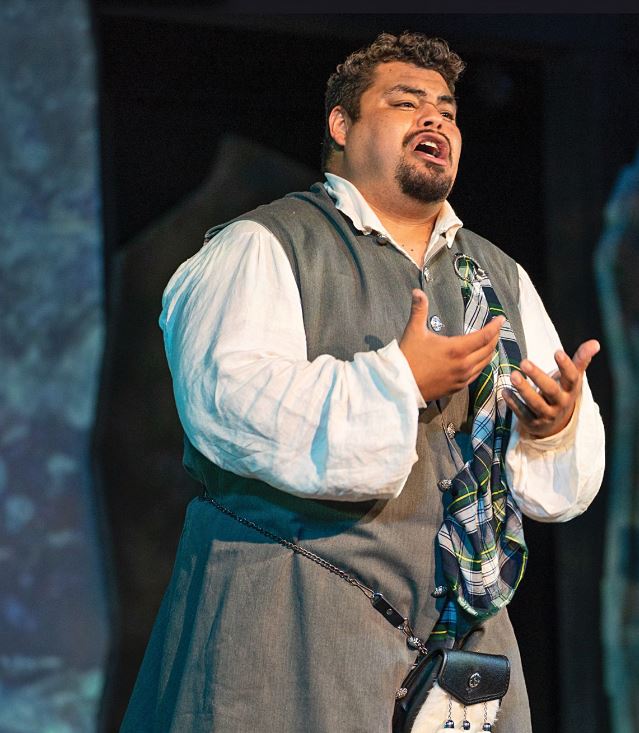 Presenting 22 Performances in Eureka Springs June 24 – July 22
EUREKA SPRINGS, ARK.
Opera in the Ozarks, the summer music festival and prominent opera training program is of many great things to do in Eureka Springs.  It kicks off its 2022 Summer Season with dozens of exciting opera productions and special musical events across the region.
The 2022 Season, "Love on the Rocks," begins on Friday, June 24, and continues through Friday, July 22, at Opera in the Ozarks' mountainside venue, Inspiration Point, located on Hwy. 62, five miles west of the many places to stay in  Eureka Springs  and just two miles down from Loblolly Pines Adventure Camp.
The new season will feature a talented cast of singers along with professional musicians from across the country. "We have assembled a company of 37 wonderful singers who will convene on our mountain this summer, and the always wonderful orchestra will be at full strength of 25, ready to thrill you with their beautiful music making," says Nancy Preis, Opera in the Ozarks General Director. "Together they will perform 22 fully staged and costumed opera productions, including three Sunday matinees."
Now in its 71st season, this year's repertoire includes three exceptional operas: Mozart's Così fan tutte, a farce about fidelity; La rondine, a love story often described as Puccini's answer to La traviata; and Sondheim's A Little Night Music, the American master's musings on the nature of love. While this season's three operas are unified by the theme "Love on the Rocks," each will be distinct in time and place – from 18th century Naples to 1900s Sweden to Paris in the 1920s.
"Smooth-sailing love relationships rarely make for great dramas, movies or operas," notes Artistic Director Thomas Cockrell. "And this season's 'Love on the Rocks' theme pulls us into the lives of characters where 'happily ever after' is never a guarantee."
In Puccini's La rondine, the "kept woman" Magda escapes society to find her true love, which she must ultimately relinquish because she cannot free herself from her past. Mozart's two couples in Cosi fan tutte are preyed upon by the cynical Don Alfonso who for a wager sows doubt, betrayal, and deception into their relationships. And in Sondheim's A Little Night Music, comedic partner shuffling gives way to wounded egos and humiliation, but in the end, to the reuniting of tender hearts.
"No simple, syrupy love stories in these glorious operas!" adds Cockrell. "Men, women, and their relationships are complex, their hearts untamed. With 'Love on the Rocks,' the stories can either end in shipwreck or make their way to safe harbor."
Tickets for the 2022 season are on sale now and are moving quickly. Single tickets to mainstage performances range in price from $25 to $30 depending on seat selection, with special pricing available for children and students under 18. Tickets for the Fayetteville cabaret performance are $40, or $65 for the dinner-inclusive Eureka Springs cabaret.
Tickets may be purchased online at opera.org, or by calling the box office at (479) 253-8595. For more information, including a complete list of performance dates and other details, visit opera.org.
About Opera in the Ozarks
Opera in the Ozarks, a leading Eureka Springs Attraction, has been a training ground for young artists since 1950. Singers are selected annually from national auditions. Vocalists from states across the U.S. will take the Opera in the Ozarks stage during the 2022 season. The orchestra features talented musicians from across the nation. Over the years, Opera in the Ozarks has launched the careers of many talented singers who have gone on to perform in premier opera houses around the world. For more information visit opera.org or traveleurekasprings.com for Eureka Springs Information.