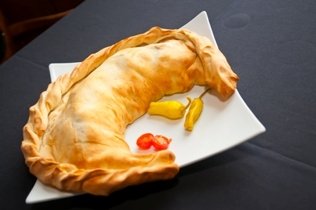 So big it will feed two people… 
Signature dough is stuffed with sweet Italian sausage, spicy pepperoni, hard Italian salami, bacon, red onion, black olives and fresh mozzarella cheese with a special blend of herbs. It is no wonder that the Crescent Calzone is 'almost world famous'.
See more fantastic food served at Skybar Gourmet Pizza.
Discover the best Eureka Springs Restaurants.