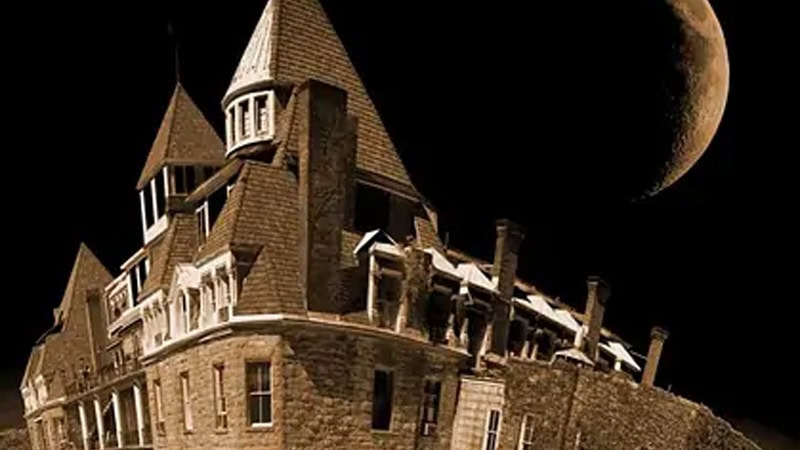 Spring is on its way, and it's time to start thinking about your spring break getaway! If you're seeking the ideal spring break destination, Eureka Springs is a perfect choice. 
The historic Crescent Hotel & Spa and Basin Park Hotel are two of the few full-service hotels in Eureka Springs and the perfect spots for your Spring Break headquarters.  
As a guest of the Crescent Hotel or Basin Park Hotel, you can participate in resort activities at both locations.  Just hop in our free and convenient shuttle and take part in activities at the other hotel. 
The daily resort activities at the Crescent Hotel in March have been specially designed for families and spring breakers.  Frisco Sporting Club is open each evening with hatchet throwing and s'mores under the stars.   Other activities include a Eureka Springs' history walk, arts & craft classes, outdoor games, our Daisy Red Ryder BB Gun Range, and more!   
The swimming pool is heated and open from 12pm-8pm every day and there's a dive-in movie on Thursday nights! 
Basin Park Hotel resort host has a full calendar of daily activities planned to keep things interesting every day. Self-guided explorations and downtown walking tours explore "Underground Eureka Springs,"  Guided explorations with our resort host include trips to Spring Street artisans to create do-it-yourself keepsakes.
Guests at the Basin Park Hotel can use the powerful telescope at the crow's nest on the roof to stargaze, take a journey down the Rabbett Hole, challenge your family to games in JR's game area, or take a "behind the scenes tour" to learn about the secret past of the hotel. 
Relax at the New Moon Spa or Spa1905, or enjoy a craft beer and Eureka's Best Burger at the Balcony Restaurant or a Crescent Calzone at the Crescent's Skybar Gourmet Pizza.
Of course, no trip to Eureka Springs is complete without a nightly ghost tour,  At the Crescent Hotel, small groups allow guests to have a more personal interaction with the educated tour guides. It promises to be a thrilling adventure as you learn about the noteworthy hotel ghosts that patrons might "meet" during your stay.   Try a brand new ghost tour targeted towards our younger guests ages 5-12.  
Experience a Paranormal Investigation that takes you from the rooftop crow's nest, through the Barefoot Ballroom, and down the Rabbett Hole into the bootlegger's grotto. 
Hiking & mountain biking trailheads are just outside the front doors and open pathways easily connect to the parks and trail system. Or just a short drive away, the 1600-acre Lake Leatherwood City Park features 25 miles of hiking and biking paths, as well as an 85-acre spring-fed lake great for a day of boating or fishing. War Eagle Cavern on Beaver Lake, Onyx Cave, and Cosmic Cavern are just a few of the nearby caves and caverns worth seeing.
Location is everything and both hotels are centrally located to everything, making it easy access to all the shops and restaurants and an excellent home base for Eureka Springs excursions.  Leave your car parked and take the trolley or our free shuttle to these must-see attractions like magic and illusion at Intrigue Theater, rescued big cats at Turpentine Creek Wildlife Refuge, or experience the exciting thrill of a zip line canopy tour.
Sometimes the best vacations are the ones that let you reconnect and make memories with the whole family. Book your "Eureka Springs Break" getaway at one of Eureka Springs Historic Hotels today.
SAVE MONEY BY BOOKING DIRECT:
Lowest Rate, Flexibility to change or Cancel and NO hidden fees or Commissions