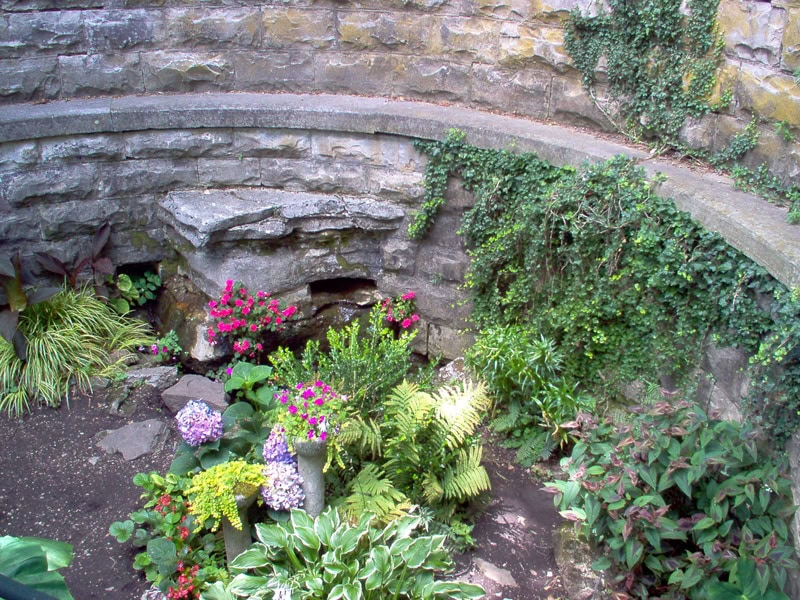 Hiking in Eureka Springs
Whether you have 30 minutes or all day, hiking in and around Eureka Springs spectacular. Easily accessible trails are located near most Eureka Springs lodging. For some light hiking, try following some of the city historic trails which are marked by historic plaques, discover the dozens of historic natural springs or explore Eureka Springs prettiest street. Spring rains mean the springs are really flowing. For day hiking, consider hiking along Lake Leatherwood trails or visit Blue Spring Heritage Center.
For an adventure that the whole family can take, jump in the car and discover the Arkansas Art Trail. Fantastic scenic overlooks, art museums, historic sites and National Park sites are just some of the features that you can explore no matter what your age or ability.
Take the Downtown-N-Underground tour to get you oriented!
Eureka Springs is known for its rugged landscape making it a mountain biking haven. The temperature is perfect this time of year for biking. The truth is, experienced mountain bikers and those who are just getting into it will find that Eureka Springs has something to offer for all levels and interests. Adventure Mountain Outfitters is the local cycling authority and offers rentals, repairs and comprehensive information on the sport. There is a reason that Eureka Springs is the home of major events like the Fat Tire Festival!
Planning your trip? Find the best price on Eureka Springs lodging on ReserveEureka!
Riding the Trails in Eureka Springs
Explore the Ozark wilderness in springtime on horseback for views you cannot get any other way. The horseback riding establishments in Eureka Springs have gentle, sure-footed horses to carry you through some of the most beautiful and remote parts of the Ozark Mountains. Plan a picnic and make it a day. Contact Hidden Valley Guest Ranch, Bear Mountain Riding Stables, Steve's Stables at Pond Mountain, or Dinner Bell Ranch for more details on rides, times and prices.
Spring is probably the best time to plan a float in the Ozarks. Spring rains keep the flow going and budding trees make it one of the most colorful float trips around. The Kings River is a great option for a relaxing float with some small rapids to keep you interested. Pack binoculars if you have them because bald eagles nest in the trees bordering the river and fish right in front of you. Watch for cute floating turtles and enjoy the amazing scenery. The Kings River is not congested like some of the more popular rivers in the region so chances are, you will feel like the "King" of the river. Contact Kings River Outfitters or Riverside Canoes for canoe and kayak rentals, shuttles and guide services.
Learn more about Eureka Springs Outdoors in Spring.
Get more ideas for your Eureka Springs outdoor adventure.
See an extensive list of outdoor activities in Eureka Springs.