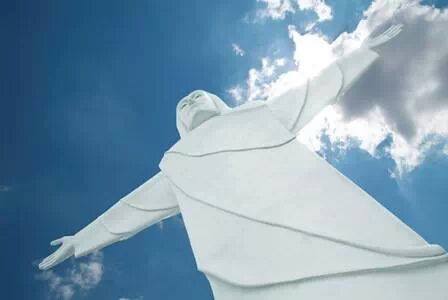 More than 125 actors and dozens of live animals come together on a three story, 550 foot wide stage to put on "America's #1 attended outdoor drama". It's a favorite attraction for families, youth groups, church groups and anyone seeking inspiration and wholesome entertainment.
The Great Passion Play illustrates the Greatest Story Ever Told in a monumental way. In addition to the Play, the grounds are also home to some other impressive attractions like the Sacred Arts Gallery, the Bible Museum, the Christ of the Ozarks, the Living Bible Tour and more.
Great Passion Play tickets can be purchased individually or as a family pass. A Total Experience Pass includes admission to the Play, the Bible Museum, the Sacred Arts Gallery and the New Holy Land.
Learn more about America's #1 Outdoor Drama and all of the many things to do at the Great Passion Play. Spend a few days exploring Eureka Springs and save money with great deals and prices for  Eureka Springs lodging on ReserveEureka.com.