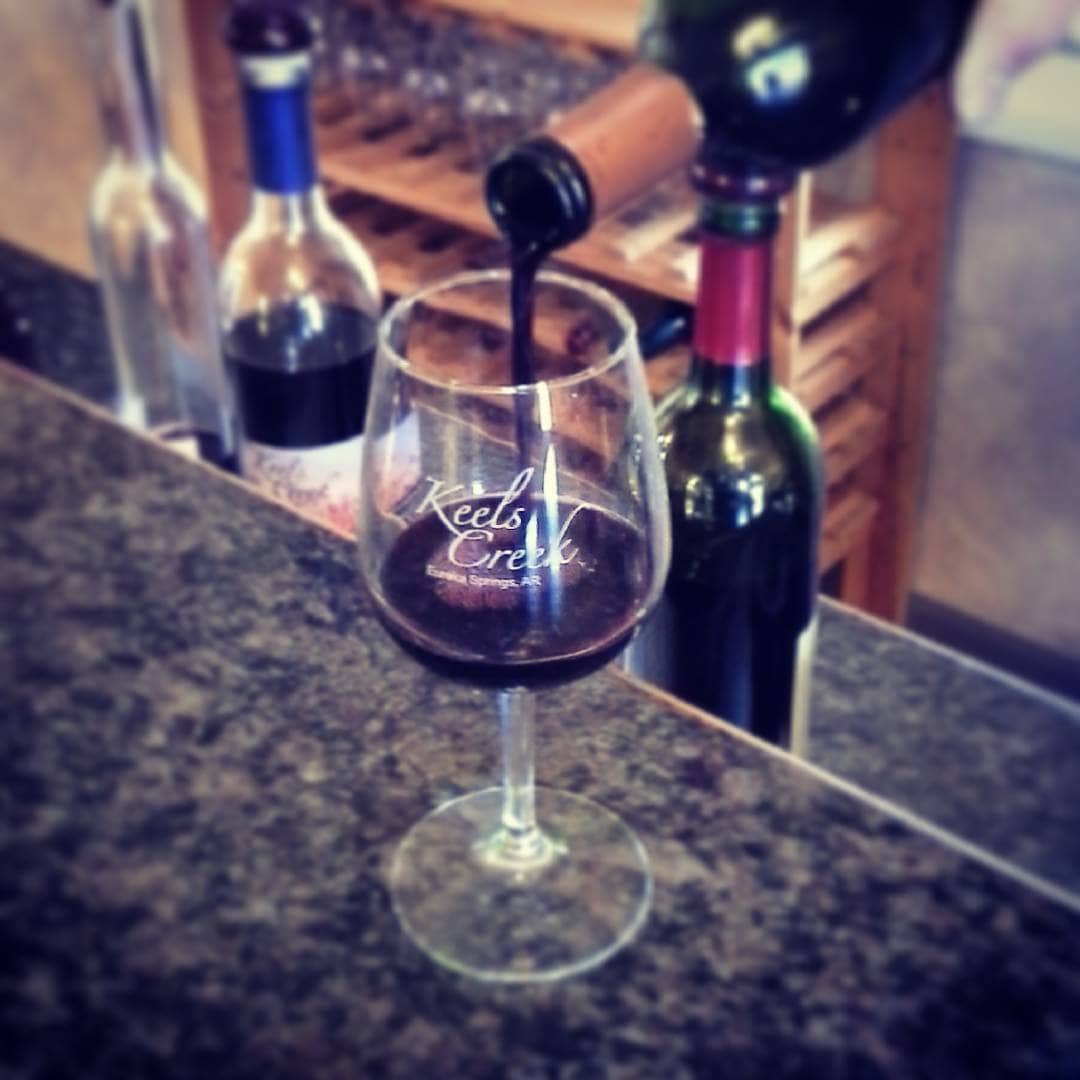 SIP During SHRED Eureka Springs Festival
COVID-19 impact:   Attendance will be limited to the first 150 attendees
(Eureka Springs, Arkansas) — Eureka Springs' newest festival is "SHRED Eureka Springs" coming March 27 through April 4. 
SHRED is an acronym for Sip-Hike-Ride-Eat-Dance.
The festival's SIP event, being produced by the 1905 Basin Park Hotel's "Chef's Table", is on Saturday, March 28, and will feature a welcoming wine tasting.  This tasting will give attendees an opportunity to enjoy up to 30 wines expertly selected by Central Distributors, and Southern Glazers Wine & Spirits.  The award-winning wines of the Ozark area will be presented by Keels Creek Winery and Post Familie Winery.  Railway Winery will also supply some of its preferred labels.  During SIP, each table will be staffed with an expert to share the wine. The music of Eureka Swings will accompany the event.
SIP is also offering a VIP option with a three-round, unique opportunity to enjoy an exclusive tasting from the Roenigk Wine Cellar Reserves showcasing the finest from Penfolds Reserve.  VIPs will also have reserved seating and music from Mr. Roenigk's favorite entertainer, Catherine Reed.
"Not many people knew that Marty Roenigk was a wine collector," stated SHRED Eureka Springs' creator, Jack Moyer.  "Three of his favorites were Penfolds RWT Shiraz 2005, Penfolds Grange 2001, and Penfolds Bin 707 Cabernet Sauvignon 2005."
The RWT Shiraz is a single-region Barossa Valley Shiraz matured only in French oak.  The Grange is both Penfolds and arguably Australia's most famous wine and displays fully ripe, intensely flavored and textured shiraz grapes.  The full-bodied Bin 707 cab displays the vintner's understanding of multi-vineyard, multi-region fruit sourcing with maturation in new American oak.
During the tasting, the Crescent Hotel's food and beverage manager, Brian Van Sickle, will be bringing his expertise from working in Napa, California.  His will be the formal presentation of these classic wines once arisen from the cellar.
Several other sipping opportunities will take place during the festival:
Sunday's Chef Showcase Brunch at the 1886 Crescent Hotel will feature a "one great Bloody Mary bar" where this popular brunch beverage will be prepared with locally sourced Mundi Sauce.

On Monday evening, attendees will sip local craft beers at Eureka Springs Brewery.

Tuesday night there will be a "tap takeover" at the Crescent Hotel's SkyBar Gourmet Pizza.

Wednesday night, the spotlight falls on Brews for a Lost Forty Brewery event.

In the 1905 Basin Park Hotel's newly opened Jack Rabbett's Whisky Bar on Thursday night will be a private tasting of some highly respected whisky. Live music from noted entertainers, Me & Him will accompany the tasting.
Full details on "SHRED Eureka Springs"  can be found at https://shredeurekasprings.com.
Tickets for SIP (Wine Tasting), DANCE (Opening Night Party), EAT (Chef Showcase) and/or lodging discounts are now available online.
###