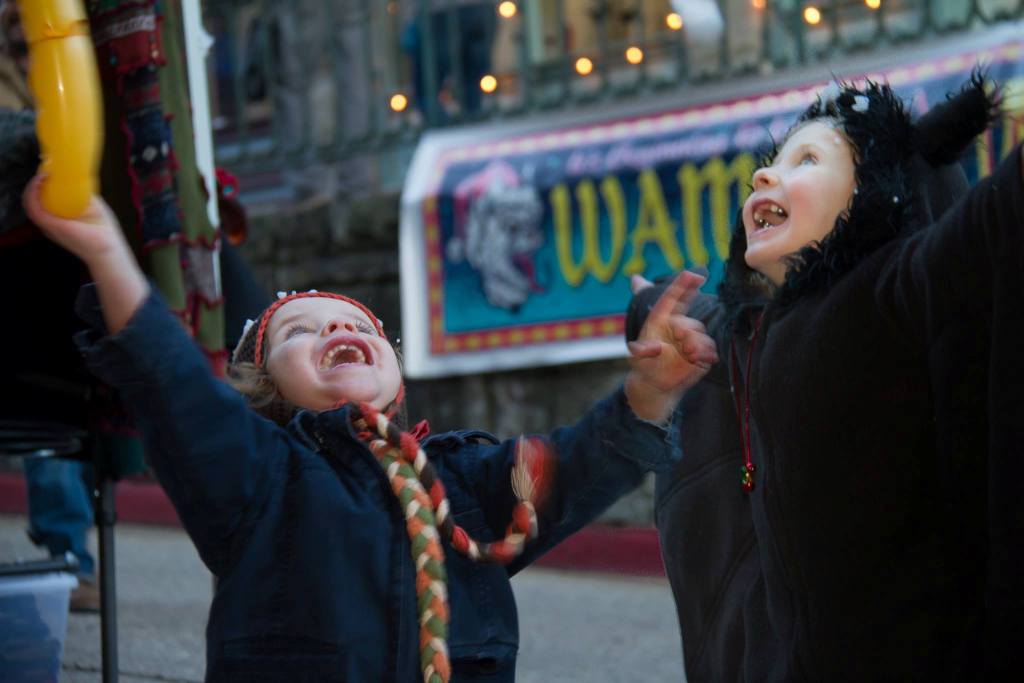 Your Guide to

The Night of Merry Making
December 8th in Downtown Eureka Springs
MAIN STREET EUREKA SPRINGS' BIG NIGHT

 
Locals and Visitors alike, plan to attend on Friday December 8th and celebrate along Spring Street with a collection of signature events all happening at the SAME TIME in the SAME LOCATION.
Purchase your ticket for the Merry Eats Dining Stroll in Downtown Eureka Springs. You and your party get stroll to the 11 participating locations choosing from 4 different locations to sample small plates or sip coffee or cocktails. Explore places you haven't gone to before or visit old favorites to see the special offer they have that night.
Some examples of the night's offerings:
Brews: Latte & a Truffle
Rogue's Manor: Deb's Famous Egg Nog
Colossal Cupcakes (at the Basin Park Hotel): A Colossal Chocolate Reindeer CupCake
Daily Roast: Freshly Made Peppermint Mocha
The Balcony: Ozark Avalanche of Nachos
Amigos: Blue Margaritas and an Amigos Nacho Plate
Grotto: Peppered Goat Cheese Plate
DeVitos: smoked trout deviled eggs appetizer
Aquarius Taqueria: Mexican hot chocolate
.
Tickets are $25 per person. BUY NOW
Pick up your tickets at the Basin Park Hotel Lobby. 5-9PM
MUSIC & FUN SPILLS INTO THE STREET
Bring the kids to sing along with Mom –N- Pop or stroll along Sprng St and stop to sing a carol or two with our Merry Maker Caroling. Kids Choice Award nominee Mom-N-Pop will be at Pendergraff Corner throughout the night.  Lead by Five and Dime Player, Justine Ryan, this roving group of carolers invites you and your friends to sing a few familiar holiday songs starting at 5PM in Basin Spring Park and strolling up Spring and down South Main. Catch them wherever they are and lend your voice. 5-8PM
LIVING WINDOWS RETURN
Living Windows takes on a whole new meaning this year as Main Street Eureka Springs produces the Living Art Window with Hilka West. This window will feature master art works come alive throughout the night. Girl With a Pearl Earring, Frida Kahlo, American Gothic and more all with live actors on Spring Street. Other windows will join the fun with artists and musicians, including Delvis, and the Eureka Springs Public Library reading holiday books gracing their glass. 5-8PM
Shops will be open for later shopping and serving bites and cider to warm you up while you purchase last minute gifts. Stop by Eureka Clothing Company to pick up an Elfie Selfie Scavenger Hunt card to play throughout the day. Selfie winner will win a trip back to Eureka Springs. momandpop will be playing on Spring Street, snow will be made and Melonlight dancers will twirl through the night. Going to the Ozarks Chorale in the Auditorium? Stroll down Spring Street before you do to take in the sites and shop.  5-8PM
End your night with the Night of 1000 Santas. This annual Scavenger Hunt brings a whole new flavor – Krampus! This German legend will be joining Santa this year. You decide do you want to be Santa or Krampus? Either way start the fun at the pre-party at Chelsea's at 6PM and then take off at 7PM to play along with the Scavenger Hunt.  Your wristband can be picked up at the Basin Park Hotel. $15 6-11PM
Tickets are available online CLICK HERE TO BUY
.
---
Special Guestroom Rates on:
The Night of Merry Making
Crescent Hotel – SAVE 35% – Click Here
Basin Park Hotel – Save 25%  Click Here