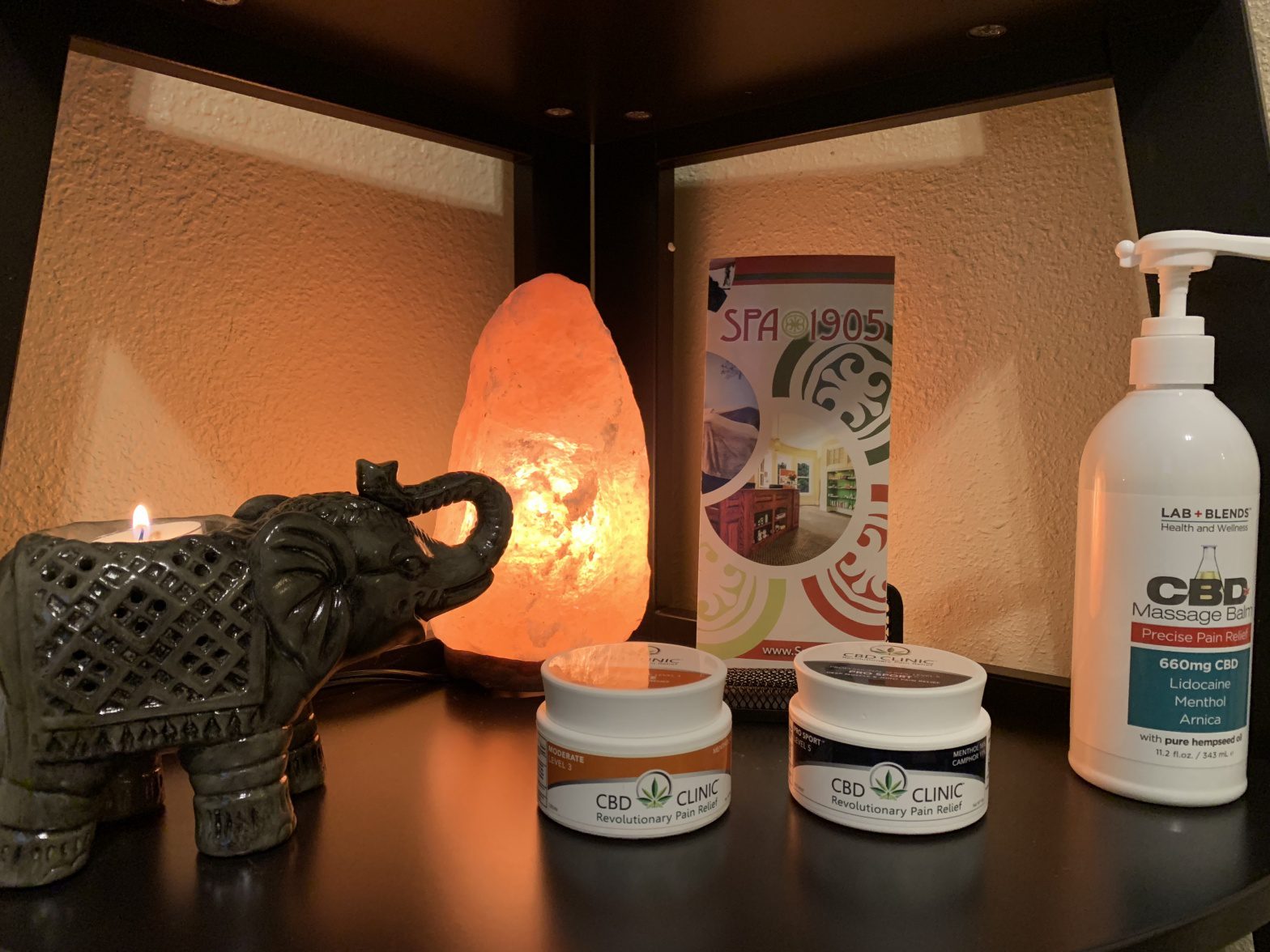 Eureka
Springs has long been a destination for healing, but what does that history mean for you as a visitor today?
---
Spa 1905, found in Downtown's Basin Park Hotel, has figured out how to pair the the healing benefits of relaxation with an experience that is private, individual, and approachable for first time visitors.
This week, I popped in to experience Spa 1905 for myself and enjoy one of their new offerings, a CBD massage!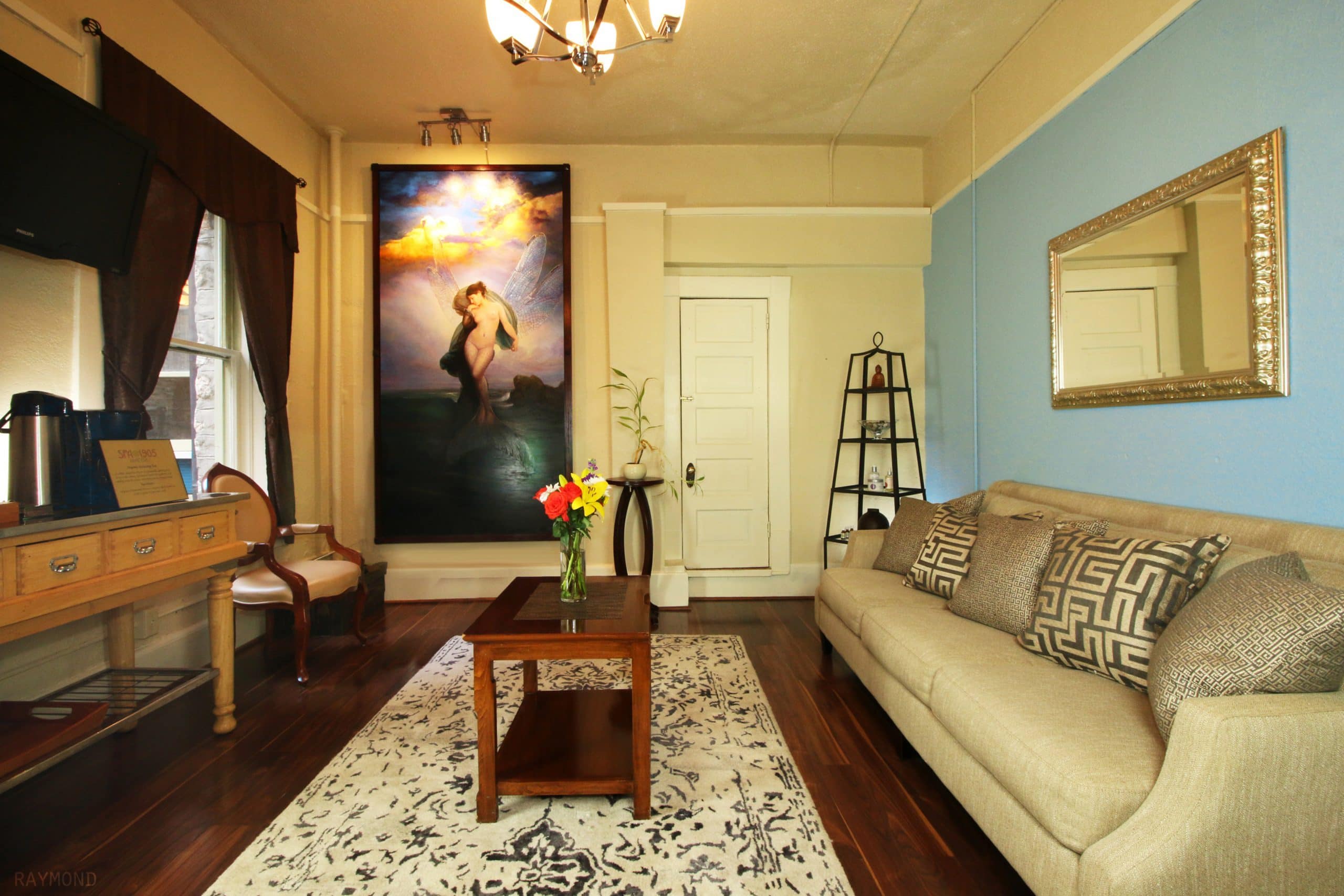 Welcoming Staff
Before your treatment, the Spa's warm decor and welcoming attentive staff makes sure you are comfortable and hydrated. My therapist sought feedback, explained expectations and ensured that I had everything needed to prepare for my service.  I had a seat in the relaxation room, but I was already at ease.
Hoping to experience some respite from seemingly constant back pain, I was excited to try the CBD massage, part of Spa 1905's new line of 'RELEAF' treatments.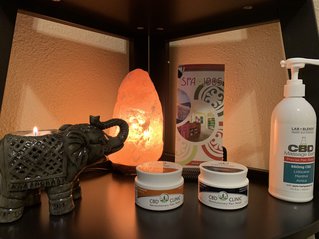 Spa 1905's  non-intoxicating CBD massage incorporates the health benefits of the cannabis plant by placing the product topically on areas with inflammation, swelling, or pain. Cannabidiol (CBD) is completely non-psychoactive;  in massage. CBD is absorbed through the skin and into the tissue allowing the therapists to access and release the muscles on a deeper level. CBD products are beneficial for clients experiencing chronic pain, inflammation, arthritis, muscle tension, skin irritation and soreness. It is said CBD prolongs the effects of your massage for up to 3 days longer!
CBD Treatments
Other RELEAF services include a CBD mineral bath with PH balanced water, air jets, Aveda sea salts, and your choice of aromatherapy. These special baths are good for your hair and skin, reduces inflammation and stress, and detoxes your body of its impurities.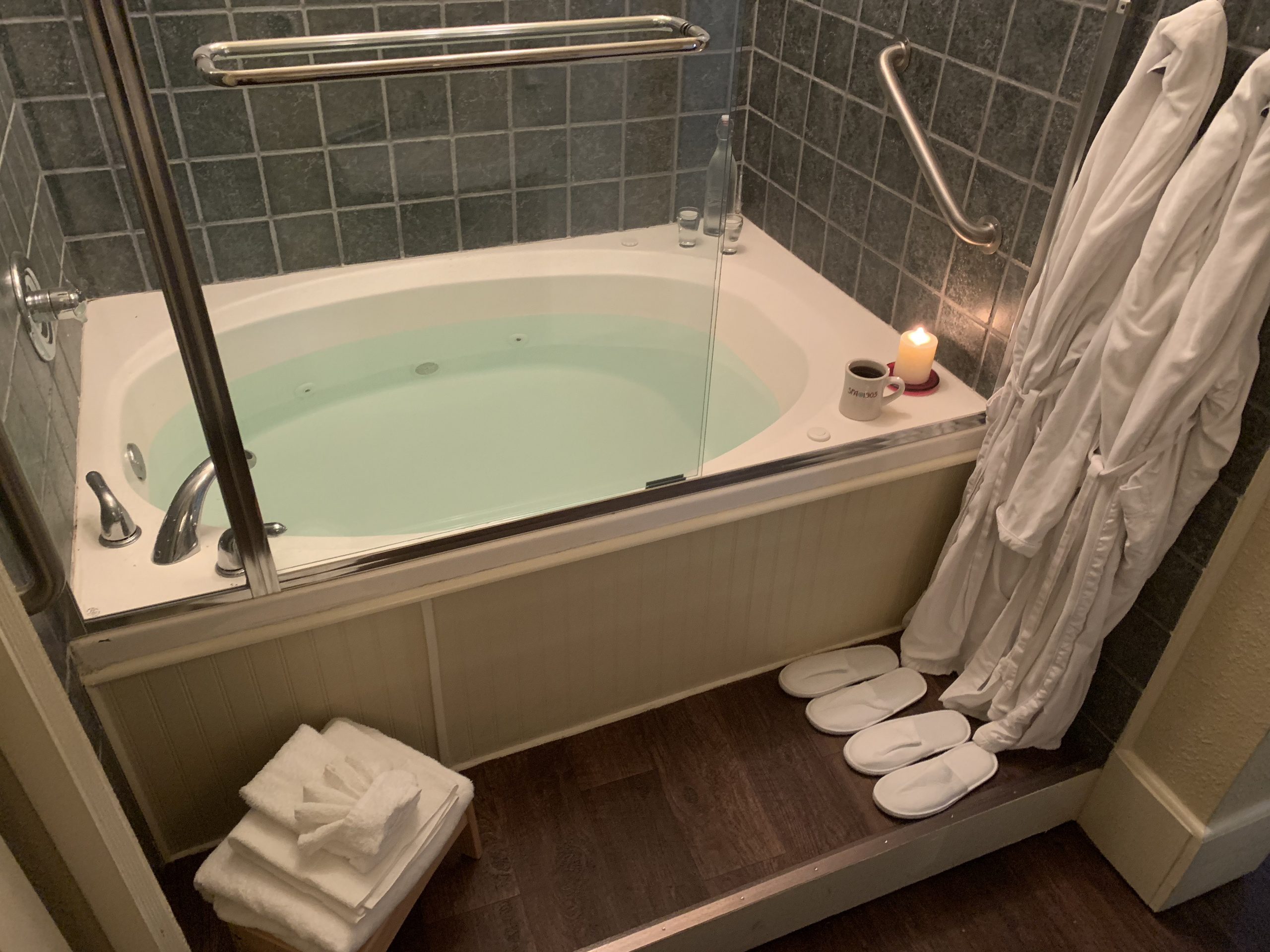 Let me tell you, I NEEDED THIS. My therapist, Lauren was very attentive to my personal needs. I left in the best mood- who knew you could have such a fantastic massage in a tiny little town.
---
Of course Spa1905 is more than just these new treatments!
Spa Director Jessica Griffin mentioned
"Our spa is welcoming and specifically we focus on couples treatments.  Our most popular treatment is the duet massage in which we welcome couples to come to the spa, relax in the relaxation room, enjoy a full-body massage together in the same room and afterwards stay over in the hot tub or just relax out on the spa deck."
---
 Spa 1905 full menu of services
Traditional Massage
Duet Massage
Stress Fix Massage
Chakra Massage
Eureka "Releaf" Cbd Massage
Mineral Bath
Hand And Foot Treatment
The Mini Relaxation Facial
The Relaxation Facial
Anti-aging Body Wrap
Rejuvenating Body Scrub
Click here to find out more!