Built by a Union General and Arkansas Governor as a mountaintop retreat in 1886, the Crescent Hotel & Spa is still the desired destination in Arkansas for couples and families. Its prominent location, time honored traditions, fascinating stories from the past, and legendary status are just a few of the reasons that thousands of visitors make their way to Eureka Springs to "Live the Legend."
Stay Overnight at the Crescent Hotel & Spa
Situated on top of Crescent Mountain in the middle of Crescent Park, the resort is surrounded by 15 acres of pristine woodlands. Tall trees and clean mountain air make it home dozens of varieties of birds along with deer and other wildlife. Follow serene wooded trails from Crescent Park to downtown Eureka Springs. These private nature trails lead right through the city and into the historic heart of town.
Located in the Garden Level of the Crescent Hotel is the New Moon Spa. Guests seeking relaxation are often surprised to discover the unexpected convenience, destination spa facilities and unmatched personal service.
A member of the prestigious Historic Hotels of America, the Crescent Hotel has many memorable and time-honored traditions. From historic dishes served in the 1886 Steakhouse and 30 miles views and the famous Crescent Calzone at Sky Bar Gourmet Pizza to an ice cream in the Sweet Shop located just off the hotel's main lobby, fine food is the centerpiece for many. Sunday Brunch is a favorite event for visitors and Eureka Springs locals. Holiday celebrations like Christmas at the Crescent, the annual Easter Egg Hunt and others provide a nostalgic setting for treasured memories all year long.
A rich, documented history of the Crescent Hotel makes storytelling one of the most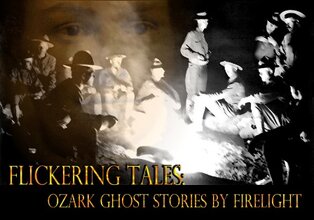 popular reasons people visit the hotel even if they are not staying the night. The Crescent Hotel has hosted famous and interesting guests over the years and stories of strange happenings have created  a reputation that it is America's Most Haunted Hotel. Whether you believe in ghosts or not, the stories of past guests are entertaining and even intriguing.
The majestic Crescent Hotel sits overlooking the quaint mountain town of Eureka Springs as it has since 1886. With such a legendary reputation, it is not enough to read about the hotel…it must be experienced. Visit Eureka Springs and Live the Legend for yourself.