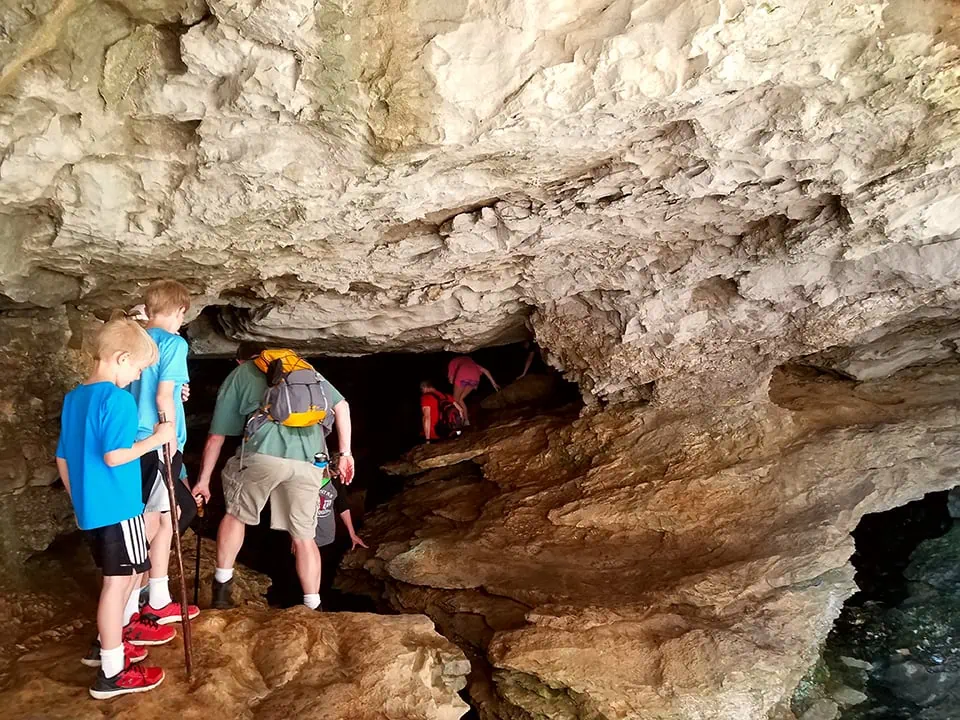 Things to do in May in Eureka Springs and the Ozark Mountains.
May is a wonderful time to visit Eureka Springs.  The weather is mild,everything is in bloom and there's a wide range of activities and events for visitors to enjoy.
Whether you're a nature lover, a history buff, or simply looking for a fun and relaxing getaway, here are some of the top things to do in Eureka Springs this May.
Explore the Great Outdoors: With its rolling hills and lush landscape, Eureka Springs is a paradise for outdoor enthusiasts. Take a hike on one of the area's many scenic trails, go kayaking or fishing on the nearby rivers and lakes, Ride the mountain bike trails or simply soak up the natural beauty of the Ozark Mountains.  Find Outdoor Ideas
Attend Festivals and Events: May is a busy month for festivals and events in Eureka Springs. From the annual May Festival of the Arts to free concerts in the park,  there's always something exciting happening in this vibrant town.
Relax and Rejuvenate: Eureka Springs is known for its many spas which offer a wide range of treatments and services to help visitors relax and rejuvenate. From massages and facials to yoga and meditation classes, there are plenty of ways to unwind and de-stress in this peaceful town.  See the improvements at Spa1905
Take a stroll through the Eureka Springs Farmers Market: May is the perfect time to explore the local farmers market. Enjoy fresh produce, baked goods, handmade crafts, and more from local vendors. The market is open every Thursday from 8 am to 1 pm.
Shop for Unique Souvenirs: Eureka Springs is filled with charming boutiques, artisan shops, and galleries, where visitors can find unique souvenirs and gifts to take home. From handmade pottery and jewelry to locally crafted art and clothing, there's something for everyone in this vibrant town.
Music is alive in the Ozark Mountains.  Check out the Event Calendar to learn information on big Acts Like Melissa Etheridge and Festivals such as Spaceberry, White Street walk or the Eureka Springs Blues Party.
Explore the town's historic landmarks: Eureka Springs is home to many historic landmarks, including the 1886 Crescent Hotel and Spa and the Eureka Springs & North Arkansas Railway.  Stop by the Eureka Springs Historical Museum to learn the captivating story of Eureka Springs' rich history.  
Whether you're seeking adventure, relaxation, or culture, Eureka Springs has something for everyone this May. So pack your bags, book your trip, and get ready to experience the best of this charming town!
May is great time to visit the Ozark Mountains as temperatures remain mild, crowds are less and Live Music is Booming around flowers that are Blooming.
Save up to 30% Mid-week with these Eureka Springs Lodging Deals.
Less than One Hour to the Major attractions of Silver Dollar City, Pea Ridge National Military Park and Branson Missouri or the #1 Mountain Bike Trails in America – Monument Trails