So much to do and see in Eureka Springs, AR
We asked some of our return visiting couples just what keeps them coming back to Eureka Springs?
Here's what they told us:
"We love having so many options! Sometimes we come as a couple other times we bring along friends, just to show them why we come back every year. Sometimes we hit the Buffalo or Kings River or we can kayak  to the jumping bluffs party cove on Table Rock and that is really fun. Eagle watching at dinner time is always a hit at our place because we almost always see the eagles".
"When we crave lunch in town and shopping for the girls, there's no bigger hit than Historic Eureka Springs! There's something sure to please everyone.  Ermilio's is always a big hit with us. We usually spend a couple of hours taking in all the sites and sounds up and down Spring St.  I have my favorite little shops and they have become a hit with most of my visiting girlfriends.  Though, it depends on their personal interests, as well.   If the guys come in with us, they will shop for a bit (usually not very long), then go down to Chelsea's or The Balcony Bar & Grill for a beer. Another hotspot is us is Brews we love it during the day or early evening for coffee, sandwiches and craft beer! (and they usually have live music on the weekends)".
"For dinner, it really depends on the group and their interest…we really like to eat outside if the weather is nice and will pick a destination like Local Flavor based on that option.
We have a lot of friends who are also photo buffs and walking the streets of Eureka with a camera is pretty hard to beat".
"Day trips to the Buffalo River and Lost Valley for a hike are a fun activity with lunch at Low Gap or Ozark Cafe".
"Crystal Bridges is a sometimes activity…mostly this is something we encourage them to do on their way here or on their way home".
"Once again, we spend a lot of time hanging out…very casual, very relaxed".
 .
Stretching from Eureka Springs to Rogers, Beaver Lake is a favorite destination for relocation as well as short term visits. 
Stroll along the shore of beautiful clear Beaver Lake to the amazing natural entrance to War Eagle Cavern. Follow the stream that flows from deep inside the mountain and stroll along beneath and along side breathtaking cave formations. If shopping for unique local gifts don't miss War Eagle Mill for organic whole grains, jams, jellies, gifts and kitchen items, knives and more.
Table Rock Lake runs from Branson to Kimberling City all the way down to Holiday Island and Eureka Springs.
Rent a boat or bring yours; go fishing, skiing, paddle boarding, or just soak in the beautiful lake scenery with a cold beverage in hand and good friends by your side.
"No trip to The Ozarks Southern Region is complete without a float down the Buffalo National River!"
This National Park Region is just a one hour drive from Eureka Springs. The upper Buffalo, where Ponca is located, offers the river's—and Arkansas'—finest scenic beauty. With its massive towering bluffs, countless waterfalls, watchable wildlife, ties to both historic and prehistoric cultures, and remote unspoiled location, the upper Buffalo River wilderness is surely mid-America's finest outdoor destination.  Floating, Hiking and Wildlife Watching are favorite activities. 
Map of the Buffalo River Region
Located conveniently just minutes from Eureka Springs is one of the few remaining free-flowing rivers in the country, The Kings River in Arkansas begins in the Boston Mountains of the Ozark National Forest and flows Northward for more than 90 miles where it empties into Table Rock Lake at the Missouri State line. This family friendly river flows casually past massive rock bluffs, shady tree-lined banks, crystal clear pools, and sloping gravel bars. You will discover wonderful spots for Arkansas Canoe Trips, swimming, picnicking, fishing, camping, and observing wildlife.
  In-Town Hikes
Extreme outdoor activities in The Arkansas Ozarks may not be for everyone so here's the 411 on some leisurely scenic trails and unique hidden spots that are sure to take your breath away instead of making you out of breath!
This in-town jewel is a peaceful and welcoming park just minutes from downtown. Black Bass Lake is perfect for leisurely hiking, biking, fishing or even a picnic while enjoying the natural flora and fauna of the area. Picture yourself enjoying butterflies, dragonflies and a blissful clear blue-green lake surrounded by stunning bluffs!
This park is sure to put you back in touch with nature without exhausting your spirit to explore it!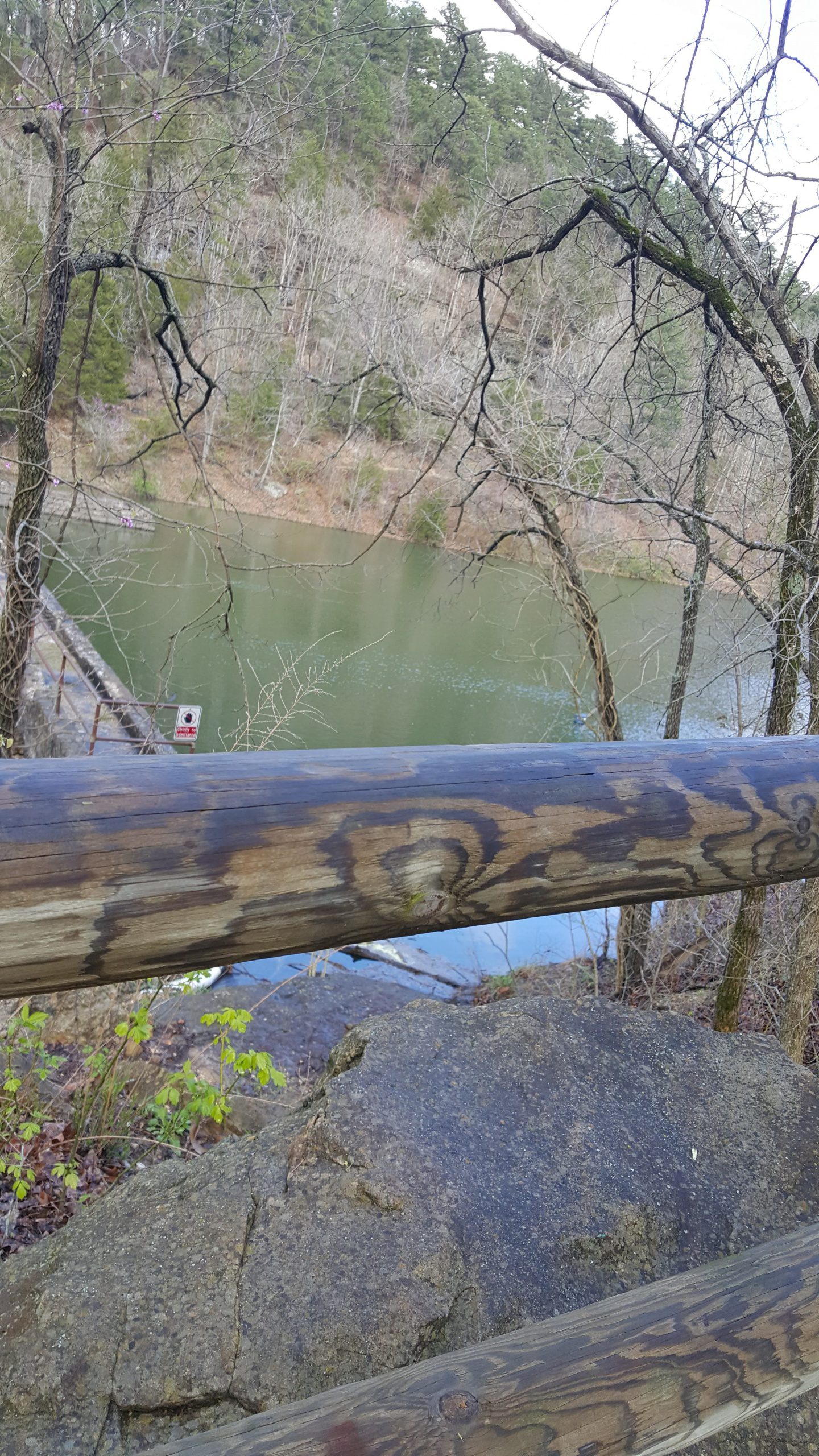 Saint Elizabeth's Catholic Church 
Located conveniently just a few steps down from The 1886 Crescent Hotel's backdoor is the historic St. Elizabeth of Hungary Catholic Church. Built in the early 1900's, this church is a serene site filled with stunning architecture, statues created from white Italian Carrara marble, carefully manicured gardens and beautiful vaulted cathedral. Also located on site is a small gift shop filled with one of a kind gifts. After you leave St. Elizabeth's take the scenic Magnolia Trail all the way back down to Spring Street and Historic Downtown.
Listed on the National Historic Registry, St. Elizabeth's Church is a must see in Eureka Springs!
Downtown Eureka Springs is the place to be for for the most fun and excitement! This little Main Street's of America mountain town boasts several eclectic one of a kind boutiques, galleries, shops, restaurants and much more. You can spend the day browsing, dining or having a cocktail on a balcony or deck with friends or just people watch. Downtown Eureka Springs delivers on the good times and great memories! 
Just one of many delightful and unique restaurants located Downtown, Rogue's Manor has become a destination of choice for fine dining and lodging in Eureka Springs.  Although they are a fine-dining establishment, they encourage everybody to come as they are,  formal or casual. With so many delicious menu choices this  one of a kind restaurant is sure to be a food and drink favorite dining destination!
Since the opening in 1995, Zarks Gallery has continued to redefine the art scene. This amazing gallery has quickly become a favorite destination for art collectors and appreciators alike. Zarks focuses on blown glass, contemporary paintings, local pottery and fine jewelry. This unique gallery features a regular schedule of artist receptions and fundraisers, Zarks Gallery features one of the most eclectic collections in Eureka Springs. Be sure to make Zarks Gallery your first and last stop on your trip to historic Downtown Eureka Springs!