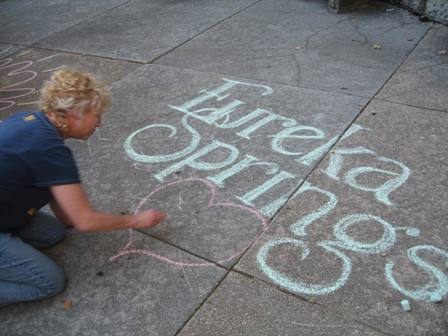 Eureka Springs has a reputation for being a quirky, fun little town. One of the best times to visit is actually in March. With all of the shopping and attractions available, you  can't do everything so deciding which things to do might drive you mad! Here are a few favorites:
Ozark Mountain Ziplines at Eureka Springs opens March 1st! This thrilling attraction is the best way to see Spring arrive in Eureka Springs.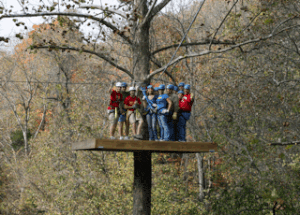 Looking for outdoor wear? Try Crazy Bone in downtown Eureka Springs for ruggedly good-looking clothes and shoes and the top brand names.
The Great Passion Play is America's #1 Outdoor Drama but a visit to the Passion Play offers so much more. Visit the Holy Land, stand at the foot of the Christ of the Ozarks or visit the Bible Museum.
Show your inspiration with a visit to Kerusso's Christian T-shirts & Accessories
A variety of walking tours take place around town. Learn more about Eureka Springs rowdy history with the Hellraisers, Hoodlums and Heated History Tour or venture Downtown -N-Underground.

If you are feeling like an explorer … head on over to Hats, Hides & Heirlooms to try on several different hats until you find one that fits your mood!
Save on Eureka Springs Vacations! Visit our sister site ReserveEureka.com for all online Eureka Springs attraction tickets and hot deals on Eureka Springs lodging.
Learn more about Eureka Springs right now online!